Order Online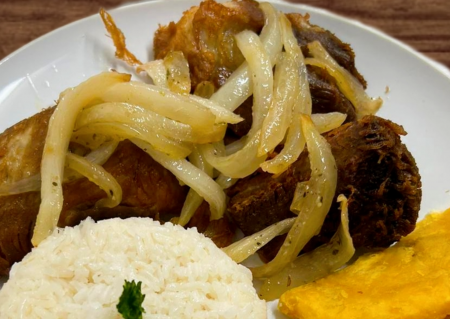 0 customers MASAS DE CERDO! Leave a review to let us know what you think.
You may also like
See those other items from CERDO - PORK.
---
House BBQ Ribs. Barbecue sauce with a Latin twist.

Half Rack

$17.00

Full Rack

$23.00

Lightly breaded and fried to golden brown pork fillet.
//See public/shared/blizzfullAnalytics.js BLIZZFULL_ANALYTICS.init(null, 'UA-29981188-3', true);